Many clients are already planning their 2016 remodeling projects, so here are our predictions on the big kitchen trends for Colorado kitchens in 2016 and beyond.
Transitional Kitchens
Just like fashion trends come and go, so do trends in home design. While for several years we have seen a move to more and more open floor plans, the pendulum is starting to swing back slightly in the direction of more dedicated rooms. This doesn't mean that you'll suddenly be stuck in the back of the house doing dishes while the party rages on without you, though. A transitional kitchen combines the best of an open floor plan with the practical realization that you don't always want to see a sink full of dirty dishes from the front door.
"Transitional" can also refer to a blend of styles--it's no longer necessary to stick strictly to a sleek, modern look versus a warm, traditional look. This might mean traditional-looking wood cabinets with a state-of-the-art Dekton countertop. Or stainless steel shelving with marble counters. Basically, don't get caught up in any rules--a transitional kitchen reflects your personal style and needs.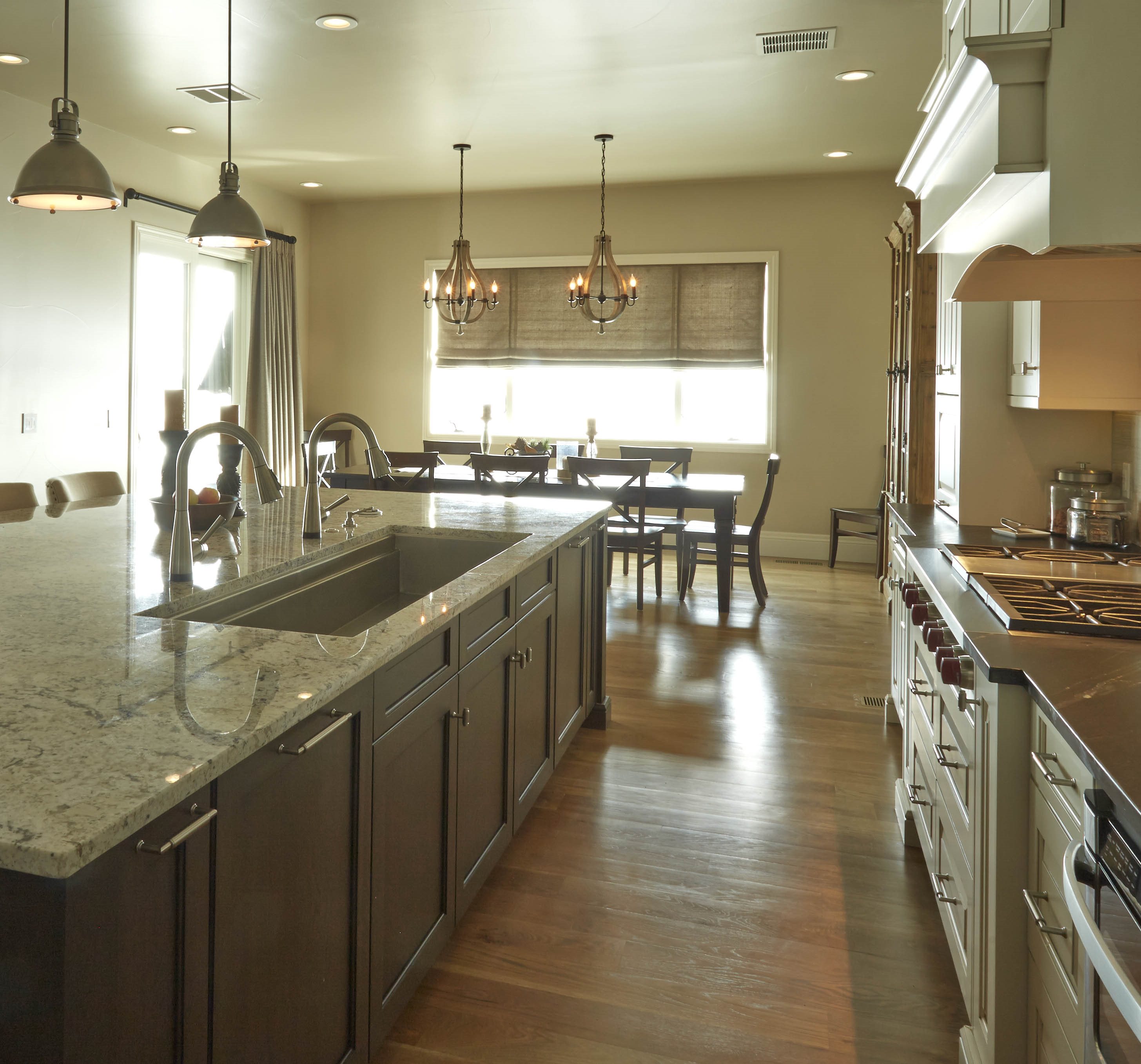 Painted Cabinets
White cabinets are still very hot, but other colors are giving white a run for its money, and we expect this to continue into 2016. Gray or smoky blue-greens feel very modern right now. And a clean-lined Shaker-style cabinet keeps the look classic and uncomplicated.
Tile, Tile, and More Tile
Subway tile will continue to be popular, but to make it modern, you might think about covering an entire wall of your kitchen, not just the backsplash. Moroccan or Spanish-style cement tiles are also becoming very popular for both floors and backsplashes. Check out online retailers Cement Tile Shop and Granada Tile for some colorful inspiration.
Innovative Appliances and Automation
From hands-free faucets to ovens with built-in probes that turn off when your roast is done, the kitchen of 2016 sure looks like the future. You can start small or go big, depending on your level of gadget geekery. For a glimpse at some of the innovative appliances you probably didn't know existed, check out this post.
New Countertop Materials
Granite's iron grip on kitchen design seems to be loosening. Though it and other natural stones will probably always remain popular for their idiosyncratic beauty, homeowners who want the look and feel of stone with added durability and consistency are opting for engineered stone (quartz) countertops, such as Caesarstone, Silestone, and Cambria. Other popular options include concrete countertops and other manufactured surfaces like Dekton and Corian.
One of the guiding principles in all of these trends is designing a kitchen that feels right for you. We are always happy to talk to people about what our experience suggests about kitchen function and style, and we love hearing new ideas as well. Contact us today at jasonbrown@ascentbuilders.net for a free estimate on a kitchen remodel.