Legacy Villas is a new, maintenance free condominium community conveniently located in the City of Westminster, CO. The community is linked to the Big Dry Creek Trail for easy access to the outdoors, and the design of the community reflects this close connection to the natural environment. The beautiful materials and architectural details mean you will be proud to call Legacy Villas home, and the homeowner's guide and industry-leading 10-year warranty will give you peace of mind as well.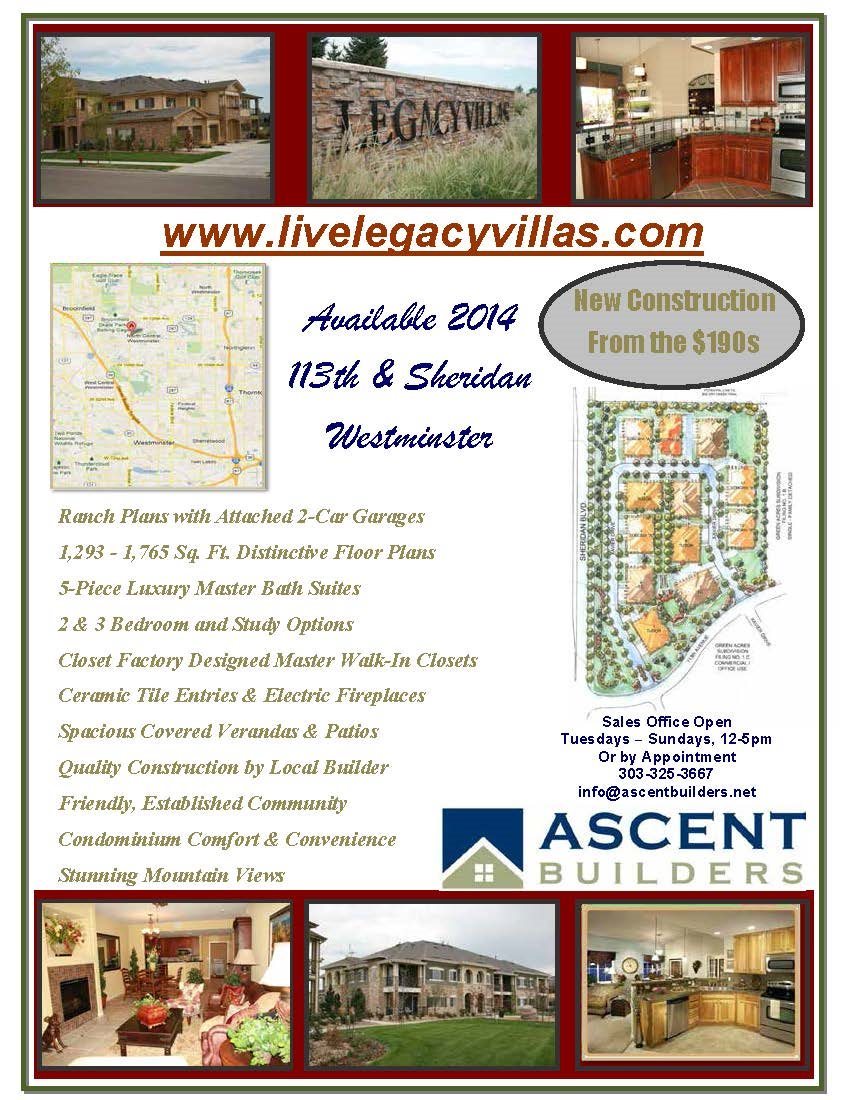 Sales have continued to progress well in 2015. We are currently under contract for 46 out of 46 of the existing units, and we are under contract for 3 of the 8 units that were released last week in the final building (construction on these will be completed in summer 2015). If you are interested in moving in to this fantastic new community, please stop by for a tour of the completed building.
Contact Kim Brown of Resident Realty at 303.868.1296 or kimqbrown@gmail.com for more information. And stay tuned for a more detailed look at the stellar new home warranty we offer with each Legacy Villa.