Are you ready to remodel a bathroom (or bathrooms) in your home, but you're not quite sure where to start? We have a ton of experience designing and building beautiful custom bathrooms, so we have developed some thoughts about the best approach to a bathroom remodel project.
First of all, if you are deciding between remodeling a master bathroom versus a guest bathroom versus a basement bathroom, we say go with the master first. Often people fall into the trap of making the basement bathroom the nicest one in the house--they might be finishing the basement anyway, so they think they should go with all possible upgrades in that bath. But it's always a little strange when you are at someone's house and the upgrades in their basement bathroom are way out of step with the rest of the house.
So instead of focusing all of your attention on a new basement bathroom, think about classing up your master bath instead. For home resale value, the master bath is definitely the most important one to consider. And since it's most likely the one you spend the most time in yourself, you should make it suit your style and needs!
In terms of functionality, it's very important to not make the bathroom feel too crowded. Design your bathroom as you would any other room in your house--how does it feel to be in there? Do the features match your lifestyle? If you are not a bath person, don't put in a huge jet tub!
Remodeling a bathroom also gives you a chance to choose water-saving features. For your utility costs and the good of the environment, we think it's a great idea to choose water efficient toilets and shower heads.
And last of all, don't underestimate the importance of adequate storage! It's a bad feeling to design a beautiful bathroom and then realize that you don't have anywhere to stash an extra towel or roll of toilet paper. Bathrooms truly are meant for function, so make sure they do their job!
Let us know if you have any questions or are ready to get started on a bathroom project! You can reach Jeff Proctor at jeffproctor@basementpartners.com for any basement-related questions, or Jason Brown at jasonbrown@ascentbuilders.net.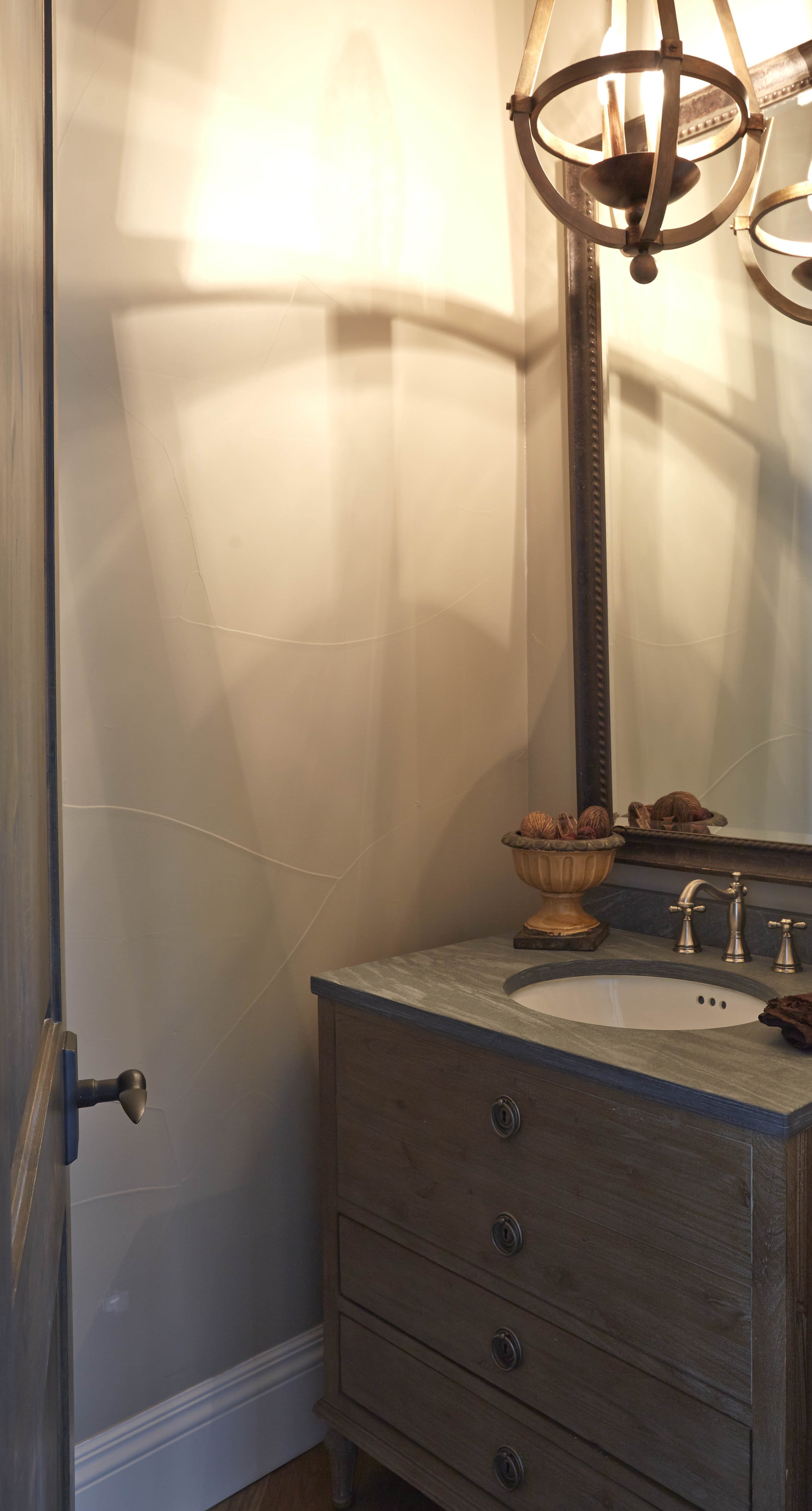 Powder Room in a Recent Custom Home Project